At Miller Ingenuity, we believe that our values, Excellence, Integrity, Respect, Teamwork, Community, Commitment & Innovation, are key to our long term success. Every year, we recognize employees that live these values.
Recently at our all-employee meeting, we were proud to honor VICKIE CADA and PAUL GADY in recognition of his dedication to COMMUNITY in the service of Miller Ingenuity.
Photo caption (above): Steve Blue, President & CEO (center) congratulates Vickie Cada (left) and Paul Gady (right), the January 2023 recipients of the Values Award for COMMUNITY
We also recognized employees who celebrated five-year milestones in 2022.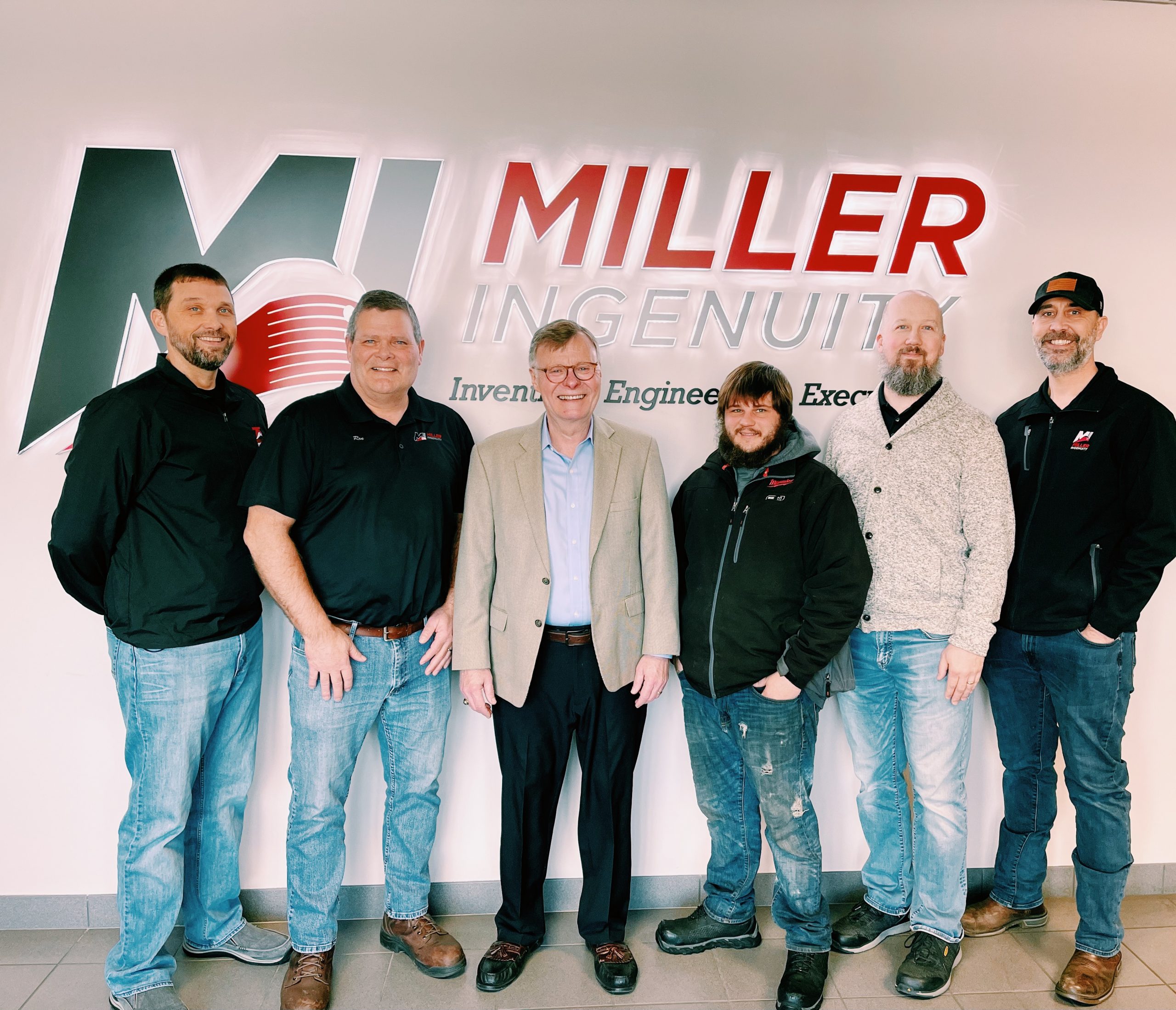 Steve Blue, President & CEO (center), congratulates from left to right: Jesse Smith (20 years) Ron Papenfuss (20 years), Jordan Konkel (5 years), Matt Peterson (15 years), Tim Diepenbrock (15 years). Not pictured: Travis Woyczik (10 years).